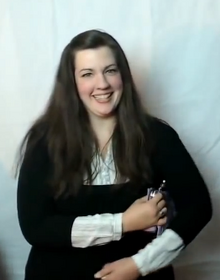 Esther Skandunas is the current costumer for Steam Powered Giraffe, so far, she has created the new Walter Girl uniforms and continues to work on the outfits of the steam powered robots.
She has a personal site available for comissions and sales at Once Upon A Bustle
Ad blocker interference detected!
Wikia is a free-to-use site that makes money from advertising. We have a modified experience for viewers using ad blockers

Wikia is not accessible if you've made further modifications. Remove the custom ad blocker rule(s) and the page will load as expected.